Care and Training For Your Malti Poo Puppy:
Care and Training for your new Maltipoo Puppy is very important.  We know you want to do all the right things and you need the information that will help you do just that.
We have provided as much information as we possibly can to help you do just that on our Puppy Care page. We have also compiled a list of articles and information found on other websites that have great resources for puppy and cockapoo care.  We recommend that you bookmark these pages and fully explore these sites for great information.
If you have questions that you cannot find the answers to, please This email address is being protected from spambots. You need JavaScript enabled to view it. us or call Amanda at 229-457-4658.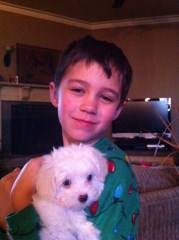 You can find more information on our site about maltipoos, maltipoo, maltipoo puppies, maltipoos for sale, maltipoo puppies for sale, toy maltipoos, maltipoo breeders, maltipoo colors, maltipoo sizes, maltipoo waiting list procedures, shipping and delivery your maltipoo puppy,  maltipoo puppy supplies that you will need for your new puppy, how to train and care for your new maltipoo puppy, frequently asked questions and common concerns about maltipoos. We sell Maltipoo puppies in Georgia, Atlanta Georgia, Macon Georgia, Florida, California, Texas, Alabama, Arizona, Arkansas, Colorado, Connecticut, Mississippi, South Carolina, North Carolina, Missouri and Tennessee. We have Maltipoo puppies for sale in a variety of colors Black maltipoos, chocolate maltipoos, brown maltipoos, red maltipoos, buff maltipoos, phantom maltipoos and sable maltipoos.